Yes, at first glance it may look like a normal map of the United States. But, if you take a closer look, you'll find that the name of each state have been replaced by a country. Journalists at Tech Insider worked out who used as much as energy each state and came up with an impressive list of countries!
For example, the vast state of Texas guzzles the same amount of energy as everyone in Brazil – even there are only 27 million Texans and more than 200 million Brazilians. California, on the other hand, gobbles up as much energy as Mexico.
At the other end of the scale, the 1.3 million restrained inhabitants of Maine still consume as much energy as 10.9 million Tunisians.
Remember that the United States is the world's No.1 oil and natural gas consumer, ahead of China, and burns up 19 million barrels a day!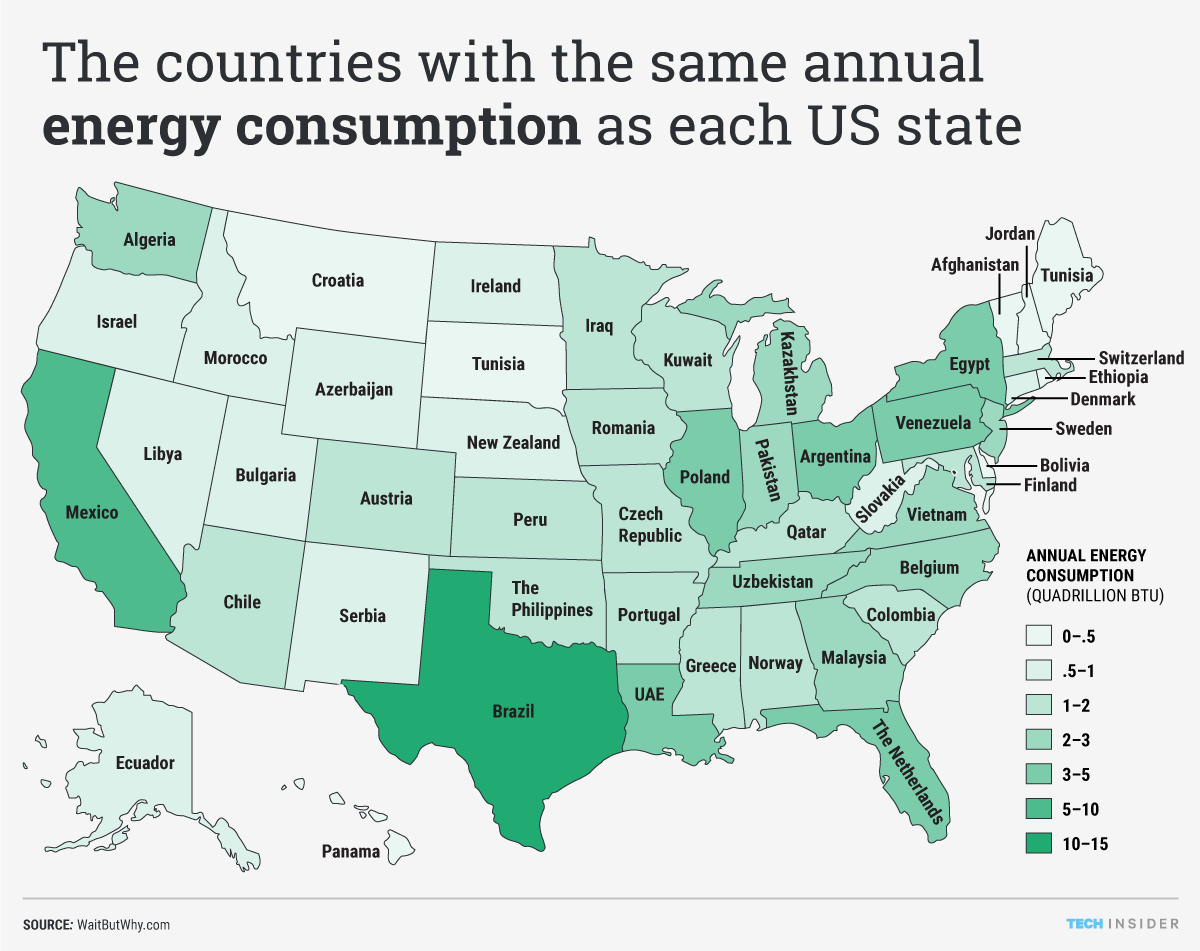 Further reading: Oceans – Sad GIFs
And more data on WeDoData's website