On the morning after American voters elected Donald J. Trump to be their next president, I found myself sitting in one of the huge halls at COP22, the global climate conference in Marrakech, depressed and exhausted from watching the returns until dawn.
The conference, set up in giant tents bigger than football fields, was bustling that morning with people from every corner of the globe. As I watched the smiling faces and easy banter of people going to panel discussions and business meetings, I was stunned, there was no visible sense that anything was out of the ordinary.
Everything was so eerily "normal." It felt like no one had noticed that the United States had just elected a climate-denying reality TV star, who's pledged to revoke the very agreement that this conference is convened to implement.
Surely in the official government negotiations (that I don't have access to), they were stunned and scrambling, struggling to find their balance now that the US is unlikely to champion the Paris Agreement beyond the end of this year (when Obama leaves office).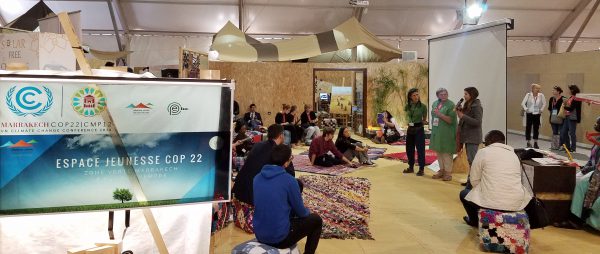 But why wasn't anyone here freaking out? What the hell was going on?
I should start by acknowledging that at a COP, you're not just surrounded by government representatives and crunchy eco-warriors. Although this is where the climate conference takes place, what you really see on the ground is a huge, "green business" trade show. The official climate negotiations take place behind closed doors, far in the background.
So for business people hoping for government contracts or green tech startups looking for investments, lack of visible shock could have been understandable. I'm sure the vast majority of these people would have much prefered a Hillary victory, but I could understand how they might not be visibly shaken over Trump's win.
Fine, but what about all the environmental activists here? Why didn't they seem devastated?
In the hall filled with booths belonging to hundreds of eco-NGOs, everything was business as usual. Talks, demos and workshops were all in full force, not a hint of despair.
It wasn't until I asked this funny "regenerative agriculture" expert about Trump's stunning victory, that things started to make more sense to me. This guy clearly knew exactly how bad this election was; the implications both at this conference and for everyone fighting for climate action around the world. He looked up decisively, with a smile, and made a clear statement: "It's okay… we'll all just have to start working a lot harder."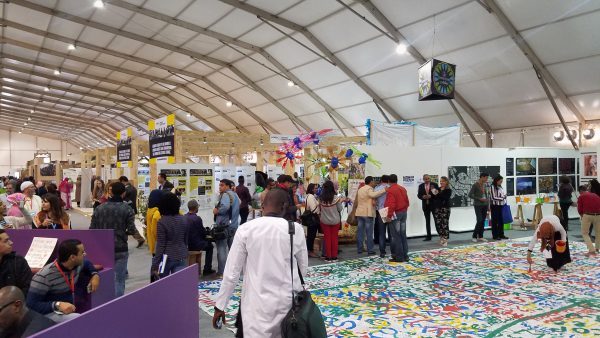 And it dawned on me… people like this, these are the hard-core worker bees of the environmental movement, so used to adversity and heart-breaking failures, that they were hardly slowed down by the shocking US election. They're on the front lines of climate action here in Marrakech and what I had taken for apathy, I think, was actually instant recalibration. They were already refocused, determined to organize and fight back with a mix of dedication and humor that was hard not to find contagious.
There's a storm brewing in America, but knowing there are relentlessly optimistic warriors out here, ready to step up to the challenge, gave me my first glimmer of hope in this scary, new reality.