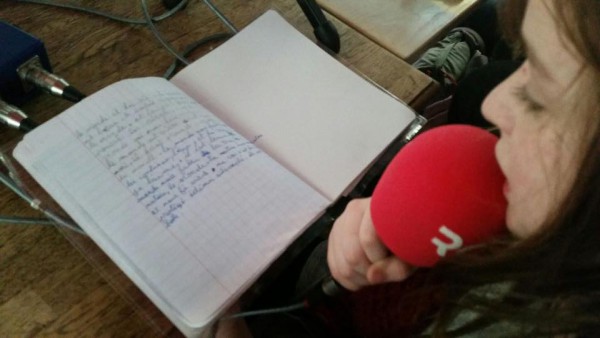 How do children perceive climate issues? How to talk to them about it? At the Place to B, during the program #PortesOuvertes hosted by Stéphane Paoli, the subject this Thursday was on children adressing climate issues.
On set were Albert de Bretigny, the founder of the publishing house "Pour penser", Samuel Feller, the author of the study " The words of the climate, viewpoints of children and adults on the concepts and key issues of climate change", and Caroline Sost, the founder of the "Living School" and two of her students, Gareth and Leopoldina.
During the program, Stéphane Paoli invited Leopoldine,10, to read a text that she wrote at the beginning of this school year. A text, on the beauty of the world and the need to save it.
A text that calls to act, you can read it below: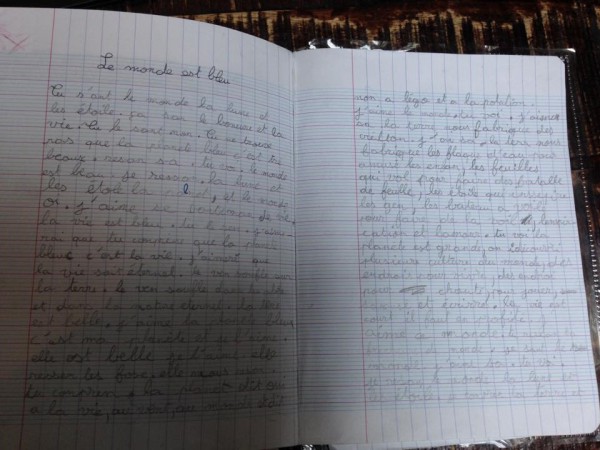 The Earth is Blue                                          
by Léopoldine, CM2

"You feel the world, the moon and stars. That feeling of happiness and life. You feel it, right? Don't you find this blue planet so beautiful? Feel it. You see it? The world is beautiful. I feel the moon, the stars, the planet, and the world. Wow, I love this feeling of life. Life is blue. Do you feel it? I want you to understand that the blue planet, is life. I wish the life to be eternal. The wind breezes on earth. The wind breezes through trees and the eternal nature. The land is beautiful. I love the blue planet, it is my planet, and I love it. She is beautiful and I love it. She feels things. She feels us. You understand? The land is beautiful. I like the blue planet, this is my world and I love it. She is beautiful, I love it. She feels things. She feels us. You understand? The planet says yes to life, the wind, the world, and says no to the ego and pollution. I love the world, you know? I love this. The earth creates pencils for us. I love this. The earth creates puddles to entertain the kids, flying leaves to make leaf battles, stars to inspire people, sail boats for sailing, inspiration and love. You see the planet is large, one discovers many cultures of the world, places to live, places to sing, to play, have fun and write. Life is short, you should take advantage. I love this world. You feel the freshness of the world? I feel the world. I love that, you see? I feel the world, moon, and stars. I understand the earth and the world, and life. The world is beautiful. The sun shines on the world. And the rain makes plants grow. This is the world that makes us live. The world is alive, it is my friend. We must take care of the world. The world creates continents, water, and life. I love it. It is beautiful. The world gives us life, nature and the world. The nature redefines us and makes us live. My way is to protect it. Help me please. She is beautiful."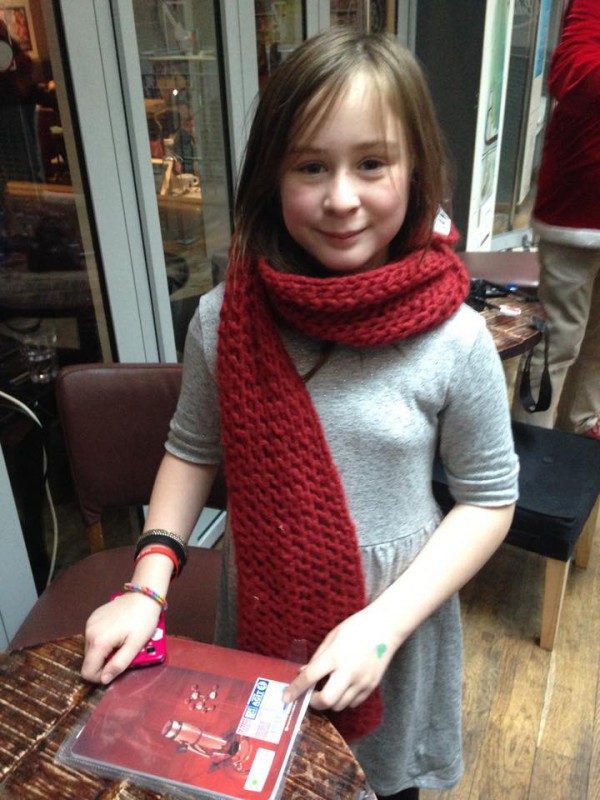 This moment, on radio with Léopoldine (in french):
And a little vidéo bonus :